Language Perfect – Northern Hemisphere Championships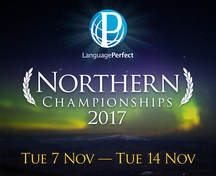 Clifton Lodge outstanding success
The Northern Hemisphere championships are over and the pupils of Clifton Lodge have excelled yet again. They answered 129,077 questions, gained 54,657 points and spent a total of 289 hours learning languages over the past week.
 
The pupils put in an incredible effort (especially considering that 2 classes were away for the first few days of the competition) and gained a total of 44 certificates: 3 Gold (3000 points +), 2 Silver (2000 points +, 20 Bronze (1000 points +) and 19 Credit (500 points +).
 
Now comes the best part…
Our Top scorer with 3746 points was RYOTARO in Year 7.
Our Top French Scorer with 3074 was RAKSHIT in Year 6
Our Top Latin Scorer with 680 was TOM in Year 6
 
A few stats (building up to the best one of course!)
 
Clifton Lodge came:
33rd out of 119 schools
11th in England out of 47 schools
1st for Japanese in England
2nd for French in our category (51-100 pupils)
1st for Latin in our category (51-100 pupils)
And…. (drum roll please)
 
1st overall in our category (51-100 pupils)!
 
We are so proud of all our pupils who took part.
Published on: 14th November 2017