School Christmas Tree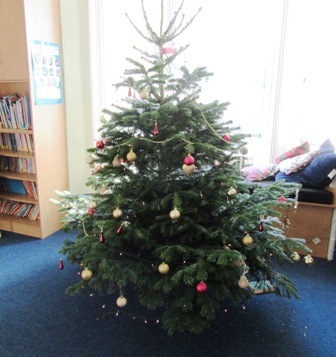 Thank you to the Christmas Forest for our wonderful tree that has been beautifully decorated by our senior pupils this morning.
Anyone wanting to buy a real Christmas tree can visit their Ealing Common site. There will be different varieties and a huge range of sizes. Holly, wreaths & mistletoe will also be for sale. For every tree sold, they donate to plant a tree in the African drylands through Tree Aid. Parking and delivery are available. Or you can buy your tree online and have it delivered to your
door. christmasforest.co.uk Tel: 01865 42767
https://www.christmasforest.co.uk/stores/ealing/ Open 8am- 10pm Monday to Sunday until December 24th.
Published on: 5th December 2016