Science this week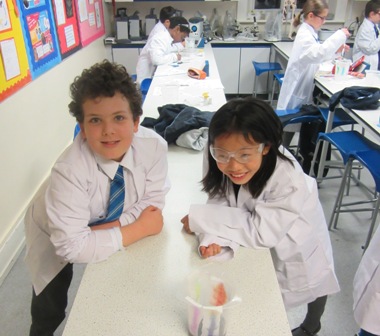 An update on the exciting things happening in the Science Lab this week:
This week in Science, Year 4 have been learning about how sound effects are made. They used different materials to make dinosaur sound effects. They enjoyed using celery to imitate the breaking of bones when a carnivorous dinosaur is eating.
Year 5 have been investigating which household solids are soluble in water. They tested the solubility of coffee, gravy, salt, flour and bicarbonate of soda.
In Science club we looked at chromatography.
Published on: 4th November 2016