Trip to London Zoo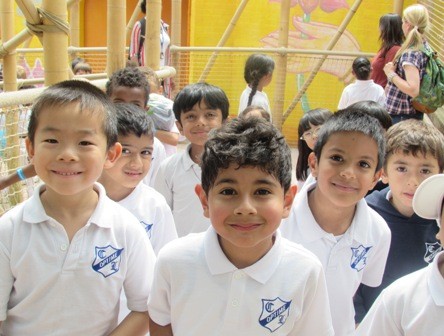 We all had a wonderful day at the Zoo on Tuesday.  The weather was warm and sunny until around 2pm when the heavens opened!  The children loved watching the penguins who were being fed fish ice-lollies, much to the children's amusement!  At one point a heron stole one of the lollies from a disgruntled penguin.
It was Owen and Lois's birthday so we enjoyed birthday cup-cakes and the Zoo keepers joined in to wish them a happy birthday.
Altogether a lovely day out, with pupils learning about various animals and their habitats including the butterflies which tied in with our mini-beast projects in school.
Thank you to the parents who accompanied us for all their help and patience!
Published on: 7th June 2016