Year 7 – Your Life You Choose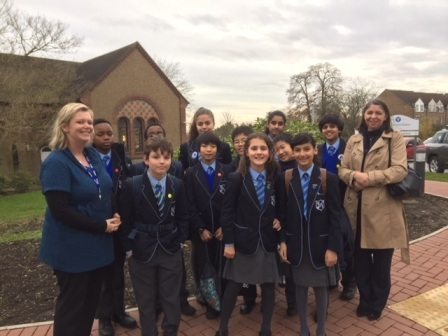 On Monday 27th November, Year 7 visited St Augustine's Priory to take part in the annual 'Your Life You Choose' day. The session included speakers on various aspects of Crime Prevention including a visit from the Police, Prison Service, Victim Support, Prevent (anti-terrorism) and anti-drug information. The pupils took part in rotating workshops which ensured everyone was involved. In the words of Samuel, "it was an amazing day!"
To finish the day, Year 7 were treated to a visit to Bubble Magik in Ealing for achieving the first marble level award.
Published on: 28th November 2017