Art Classes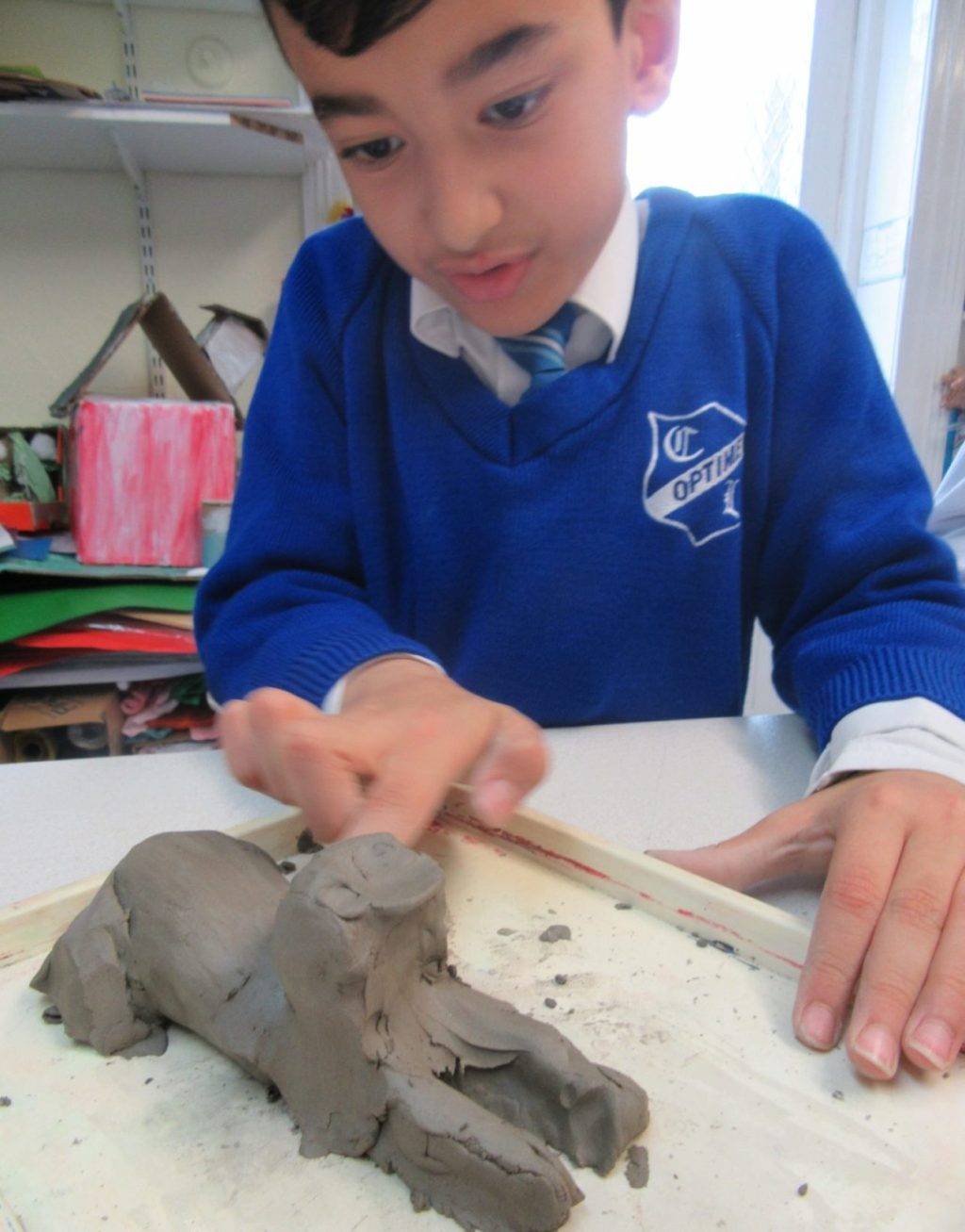 Our pupils have been creating some wonderful work in Art.
Year 1 have had fun making clay coil pots and painting them with primary colours. Pupils in Year 2 have sculpted a clay sphinx as part of their Egyptian Art studies. Year 4 each made a cardboard loom and have been busily weaving with wool.
Year 5 have used acrylic paint to thoughtfully decorate quarry tiles as part of their studies on Islamic Art.
Published on: 30th April 2021