Lower School Trip to Richmond Theatre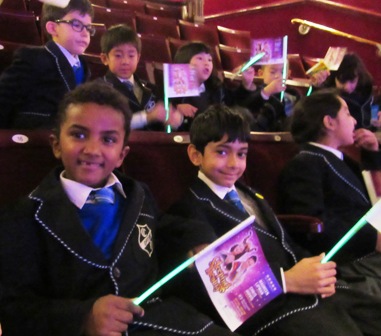 Last Friday, 6th January, Reception to Year 3 pupils visited the Richmond Theatre to see The Sleeping Beauty pantomime. The children were all very excited and we were looking forward to the usual high standard of the Richmond Panto.
We were not disappointed, children had a great time waving their flags and shouting 'she's behind you'!  Chester the Jester wanted us to join his gang and Maureen Lipman played the wicked
Witch extremely well.   A great afternoon was had by all.
Published on: 9th January 2017