Multicultural Week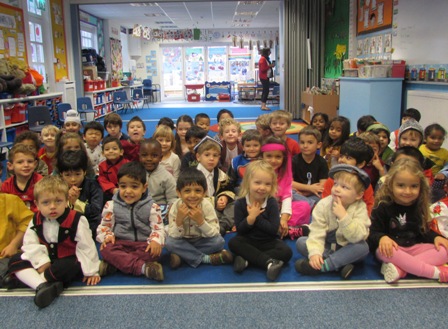 This past week we have been holding a Multicultural Week, to specifically recognise the value of multiculturalism in our school and beyond. Today our pupils came into school wearing a wonderful array of outfits reflecting their own cultural background, and also representing other cultures.
Pupils were asked to bring in a donation which our School Council elected to go to a wildlife charity.  World Wildlife Fund (WWF) was chosen for it's amazing work which has evolved from saving species and landscapes to addressing the larger global threats that impact them.
You can find out more about this wonderful charity by visiting http://www.worldwildlife.org/
We are very grateful to our Japanese parents for organising a wonderful presentation for our Year 4 to 8 pupils.
They learnt about Japanese culture, saw a documentary about a Japanese school and learnt some basic handwriting.
They finished off learning how to do Origami.  Other families came in to talk to pupils including Mr Michanitzis to explain
Greek life and Hari's  (Y4) Grandfather  to explain Sikhism.
Published on: 14th October 2016